Spike Lee recently ranted about gentrification in Fort Greene and New York City. He made some good points. I felt as if here were directly talking to me. This is my response.
We moved to Fort Greene, well technically Clinton Hill (Greene & Clinton Avenues) in 2011. We hang and run in Fort Greene Park, dine on drink on Dekalb and I even started a Fort Greene history, art and hip-hop tour. I am white, educated, been making some decent coin lately and fit several of the silly "hipster" stereotypical attributes. I am the quintessential gentrifier.
I can't pretend to know what it's like being the displaced, but I think Spike generalizes the situation and there's more that a few things going on to cause the gentrification in Brooklyn America.
Racism and Classism:  
The scar from slavery is still fresh on America's face. The civil rights movement was barely more than a generation ago and racial lines hardly blur when travelling to historically black neighborhoods or looking at the census.  For those who are labeling Spike a racist and saying "this is reverse racism", try this on for size.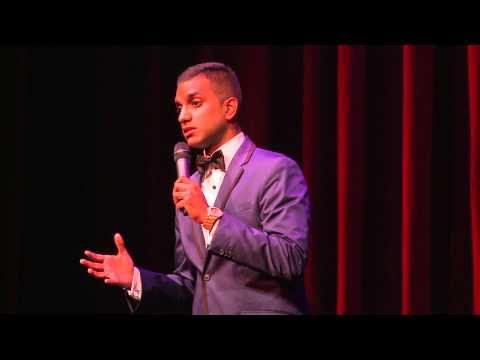 The racial problem is that on the most part, we are still living divided, segregated lives. Sure all folks now legally have equal rights, but after the Emancipation Proclamation slaves were segregated without 40 acres and mule, education or wealth. The uphill battle continues as black Americans were quarantined to neighborhoods and cities and have been set up for easy incarceration. It's not so much that individuals are racist, but that America is unabashedly historically racist and individuals flow with America's racist patterns. This is one of those patterns.
The argument however, is that an diverse neighborhood is the promise of an ideal MLK-speech society. I joke that my wife and I are the most incestous couple in Fort Greene/Clinton Hill since we are both of European descent and most around are us are mixed-race. The income levels vary greatly with fixed-rent prices and for those folks who decided not sell their homes. I attend Brown Baptist Church in Clinton Hill occasionally and while the preacher speaks of displacement he and the crowd (predominately black) are always welcoming and speak of inclusion.  Right now, I feel as if Fort Greene/Clinton Hill is extremely diverse racially and socio-economically. Spike's point is though, where does it end? How long before it is before it's just another white upper-class neighborhood?  Classic gentrifier me: "It's perfect now, let's keep it as is."  Spike has me there.
Another counterpoint is that gentrifiers are not necessarily white, but rather educated and well-off. My neighbor friend is black, educated and considers herself a gentrifier. She is.
Spike talks about how the trash gets picked up quicker now. I'd say that is socio-economic classism (see West Virginia town without water for 5 months) and in turn, racism. Again, collective (no pun) racism.
The Manhattanification of Brooklyn and the Re-urbanization of America
People once again WANT to live in urban environments. Crime and crack may have scared the haves from the inner cities in the 70s and 80s but now it's convenient and livable to live within a city. Companies are now moving their HQs and major offices back to cities from the suburbs. Commuting sucks and people want convenience.  Personally we moved here because it is somewhat convenient to get to Manhattan, the diversity, the architecture and the history from Walt Whitman and the Prison Ship Martyr's Monument to Richard Wright to Biggie. Sure, the West Village crossed our minds, but if we couldn't afford that beautiful neighborhood, we wanted something with flavor after living on of the most diverse cities in the world (Toronto) and studying at one of the most diverse universities in the country at Temple University in Philadelphia.  I've lived in five countries and five states across the U.S. and there's honestly no better place to have the convenience of a major global city, a diverse population, tree-lined streets, conscious food options, blah blah blah
Ugh, maybe I'm just trying to justify being a gentrifier. What do want us to do, Spike?
More comments on Reddit thread. 
EDIT: Toronto "most diverse city" to "one of the most diverse cities."